Seamless Steel Pipes Are Resistance to Corrosion
Flow of water, chemicals, oil and gas or even any kind of liquid from one corner to another is important that needs leakage-free pipes. These pipes and tubes should be stronger enough and seamless to stay longer and provide complete peace of mind to engineers or concerned people, who have responsibility of flow in leakage-free way. For this, the first and important thing is to choose the best range of pipes that are designed by seamless steel pipe manufacturers. Choosing the best one or a variety of pipes and tubes depends on various things like their use in any particular industry and applications that need installation of such pipes and tubes.
As far as common uses of such pipes are concerned, they are used commonly in engineering and construction because of hollow steel strip with no seams. Such pipes are also commonly used to keep the flow of liquids in a smooth way through pipelines. Because of strong resistance to corrosion, they are used largely in different industry verticals and applications that need stability, reliability and safety for the duration of flow.
They are used largely in petrochemical, oil & gas, nuclear, electric and marine or ship making due to having no any welding seam. Seamless steel pipe manufacturers ensure that solid metal is used largely in the making of these pipes with each end – connected to tubes without having any welding joint. In place of welding joints, threads are used at one end or at both ends.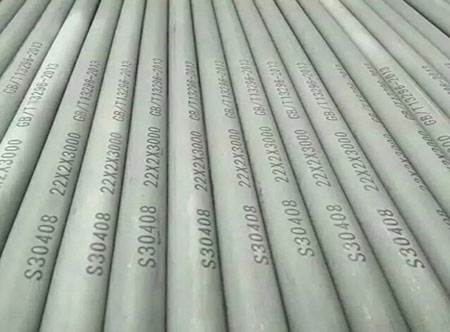 Previous: >> Stainless steel seamless pipe -  widely used in several industries
Next: >> Significance of using stainless steel pipe