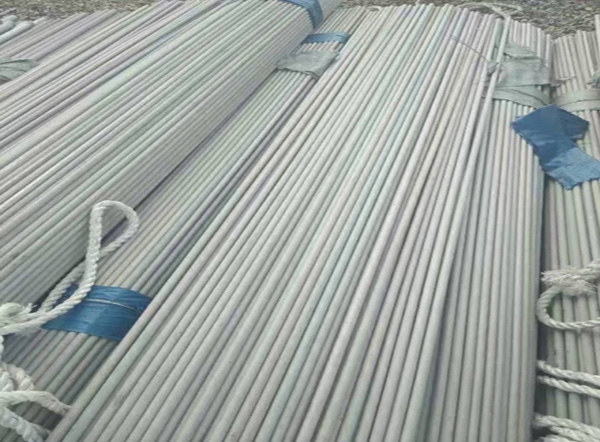 stainless steel pipe schedule 40
ZHEHENG STEEL is one incorporate of manufacturer, distributor ,consultant ,stockist company specialized in the area of 304,316L stainless steel pipe , pipe fittings ,nickel alloy and other stainless steel grade accessories,we are strictly according to standard ASTM A312, A213,A269,GB 14976,EN 10216-2,EN10216-5,GOST 9941 etc
Price:US $ 150 - 200 / Ton

factory direct to sell 304 ,316 stainless steel pipe schedule 40 price min 15 usd per meter
ZHEHENG STEEL is one incorporate of manufacturer, distributor ,consultant ,stockist company specialized in the area of 304,316L stainless steel pipe , pipe fittings ,nickel alloy and other stainless steel grade accessories,we are strictly according to standard ASTM A312, A213,A269,GB 14976,EN 10216-2,EN10216-5,GOST 9941 etc ,our price are lowest ,we could provide our customer 316 stainless steel pipe schedule 40 within 2 hours
316 stainless steel pipe schedule 40 working condition:
1) annealed solid solution:
NO. 1,2, B, N0.4,HL and other surface states.
316 l is molybdenum stainless steel, as a result of molybdenum in steel, stainless steel, the steel grade overall performance is better than 310 and 304, under the condition of high temperature when the concentration of sulfuric acid is lower than 15% or higher than 85%, the 316 l stainless steel has a wide range of USES.The 316L stainless steel also has good resistance to chloride corrosion, so it is usually used in
Marine environment.
The maximum carbon content of 316 stainless steel pipe schedule 40 is 0.03, which can be used for non-annealing after welding and needs the maximum corrosion resistance.
Corrosion resistance
The corrosion resistance of 316 stainless steel pipe schedule 40 is better than that of 304 stainless steel.Moreover, 316L stainless steel is also resistant to ocean and corrosive industrial atmosphere.
Heat resistance
316 stainless steel pipe schedule 40 has good oxidation resistance in discontinuous use under 1600 degrees and continuous use under 700 degrees.Within a range of 800 to 1575 degrees, it is best not to continue.316L stainless steel with good heat resistance when used continuously outside the temperature range.The performance of 316L stainless steel is better than that of 316 stainless steel, which can be used in the above temperature range.
Heat treatment
A solid solution annealing is performed at a temperature range of 1010-1150 degrees and then cooled rapidly.316L stainless steel should not be superheated for hardening.
welding

316 stainless steel pipe schedule 40 has good welding performance.All standard welding methods are available.The filler rod or electrode of 316Cb, 316L or 309Cb stainless steel can be used for welding according to the purpose.In order to obtain the best corrosion resistance, the welding section of 316 stainless steel needs to be annealed after welding.If 316L stainless steel is used, no post-welding annealing is required.
Seamless Stainless steel pipe specification / dimensions / size / standard / steel grade / material
Standard

SUS ANSI ASTM EN A249 DIN Austenitic

ASME AISI JIS A789

Out Diameter
6-1000mm
Thickness
0.4-30mm
Length
1-6m or as customers required
round pipe/tube o.d. (mm)

8, 9.5 , 12.7 , 15.9 , 17 , 18 , 19. 1 , 20 , 21 , 22.2 , 23 ,

25.4 , 28 , 31.8 ,

33, 35, 36, 38.1 , 40 , 41.8 , 42 , 45, 48 , 50 , 50.8 , 56 , 57 ,

60, 63.5 , 76.2 , 80 , 89 ,

101.6 , 108 , 114 , 127 , 133 , 141 , 159 , 168, 219
Country we export to :
Cambodia ,Cameroon ,Canada ,Cape Verde ,Central African Republic ,
Chad ,Chile ,Colombia ,Comoros ,
Congo, Democratic Republic of the Congo ,Republic ofCosta Rica ,
Côte d'Ivoire ,Croatia ,Cuba ,Cyprus ,Czech Republic ,
316 stainless steel pipe schedule 40 Product show and packing: