Stainless steel seamless pipe -  widely used in several industries
Actually, the stainless steel pipes are manufactured in all different shapes and also widely used in several industries for a vast array of purposes. Probably, the stainless steel pipe from china is one of the widest used materials in commercial and industrial sectors. It is gained by including a minimal percentage of chromium to the steel alloy. This variety of steel is also known as stainless; because it is highly resistant to corrosion. The corrosion resistance properties are a consequence of the totaling of chromium to steel alloy. In addition, it is less on maintenance as well as high on durability.

The steel tubes are always straight and cylindrical. Actually, they are made in a variety of sizes, shapes, and thickness based on what they are required for. In some cases, they are rectangular, round or coil-shaped. Usually, the seamless steel pipe manufacturer can make the parts in unique ways. These pipes can be welded or built seamlessly. They can be normally made from different combinations of metal alloys.
The seamless steel pipe manufacturers are building these pipes to transport gas, for plumbing and electrical conduit. The stainless steel seamless pipes are ultimately famous in a vast range of industrial needs. More frequently, they are used for shipbuilding, pipelines, oil rigs, pressure vessels, oil field equipment, offshore rigs, machine parts and more. Furthermore, these seamless steel pipes are a good fit for commercial settings, where features such as fluidity, quality material, sturdy and pressure stamina are genuinely necessary.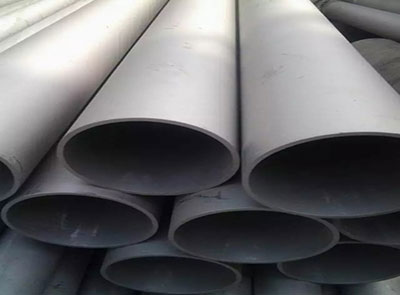 Previous: >> Stainless steel pipes are critical in the flow of fluid
Next: >> Seamless Steel Pipes Are Resistance to Corrosion