Significance of using stainless steel pipe

Stainless steel is widely used in several industrial. It is because this metal has an increased level of corrosion resistance and strength. These features make it suitable for places where chemical and heat resistance, fewer maintenance costs, and cleanliness are essential.
Now, many construction engineers will highly likely need a high grade of stainless steel regardless of their industry and experience. It is because there are several advantages associated with stainless steel. It not only has more versatility and strength but also a lack of reactivity to certain chemicals.
The unique feature of stainless steel pipe is that they require fewer preparation hours before assembly. It is the main reason why stainless steel pipe can be used as a perfect alternative to traditional pipes. Stainless steel pipes have fewer corrosion rates. This metal has the ability to retain its flawless appearance for extended time duration.
The huge flow rate for these pipes is more per diameter when compared to other metals. It can save you more without compromising on the flow rate. It is a well-known fact that stainless steel is sturdy and resists the damaging factors, which can ruin other metals like human error, severe weather conditions, and even tree roots. Another impressive feature of these pipes is that they are entirely recyclable. When this pipe is no longer required, it is melted down as well as turned again into usable metal in any other industries. If you want to acquire the full benefits of these pipes, you can immediately hire a stainless steel pipe supplier.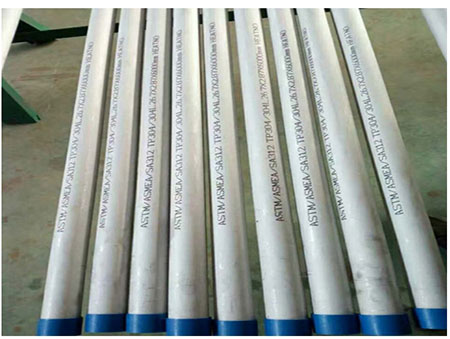 "Zheheng steel Group" is one incorporate of Manufacturer, Exporter, Consultant, Stockist company specialized in the area of stainless steel tubing, stainless steel pipe fittings, stainless steel seamless pipe, flanges and other stainless steel grade accessories. It is one-stop-shop company, our team have more than 20 years experience in stainless steel field, especially in heat exchanger tubing and large diameter pipes with ultra-long, ultra-thin, ultra-thick or ultra-large various and some special-purpose projects.
Please feel freel to cotact us:
IMPORT & EXPORT SALES
Wenzhou zheheng steel industry .,ltd
Tel: +86-577-86655372
Fax:+86-577-86655371
WHATSAPP /WECHAT: +8615858820108
Email: [email protected]
Add: No 999 .wenzhou airport Road, wenzhou city, zhejiang China
Previous: >> Seamless Steel Pipes Are Resistance to Corrosion
Next: >> Stainless steel seamless pipe -  a great substitute to other pipe