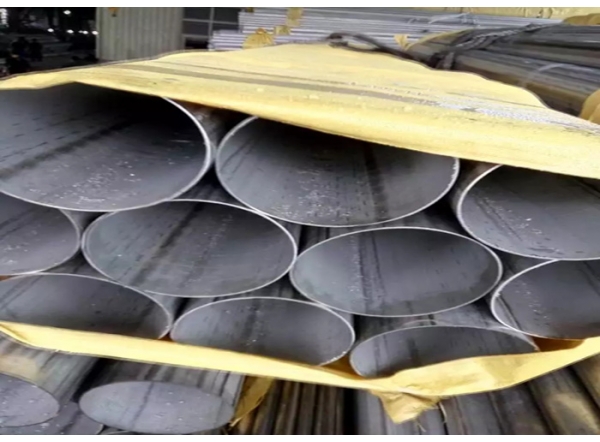 304 Stainless Steel Tubing
CHINA national standard no. : 0Cr18Ni9
Us Standard. : TP304
JIS standard. : SUS304
In addition, 304 stainless steel has several varieties of stainless steel 304L stainless steel (00CR19NI10) 304H stainless steel
Element: 18cr-8ni type: austenite
Price:US $850 - 1250/ Ton

304 stainless steel tubing has good weldability and can be welded by various welding methods. The electrode can be used o 002, and there will be no knife-edge corrosion after welding.107, o 137 or e 308-15 (American brand), the welding after the solid melt treatment can improve the joint thermal strength and anti-intercrystalline corrosion ability. The 304H steel has good weldability and can be welded by various welding methods. For manual arc welding, the welding rods of o 102, o 107, o 132 and o 137 can be used.The welding electrode of o 102 and o 107 can pass the t-method intercrystalline corrosion test, and the welding electrode of o 132 and o 137 can pass the t-method intercrystalline corrosion test after being sensitized.

The 304 stainless steel tubing is widely used to make corrosion - and formability equipment and parts for its good heat resistance. At present, 304 stainless steel tubing has been widely used in food, chemical, atomic energy and other industrial equipment and decoration fields.
1. Properties: as a steel with wide application, it has good corrosion resistance, heat resistance, low temperature strength and mechanical properties.Punching, bending, such as hot workability is good, no heat treatment hardening phenomenon (non-magnetic, use the temperature to 196 ℃ ~ 800 ℃).

2. USES: household items (1, 2, tableware, cabinets, indoor pipeline, water heater, boiler, bath), auto parts () windshield wiper, muffler, molded products, medical appliances, building materials, chemical, food industry, agriculture, parts of the ship
3. 304 L steel belongs to low carbon the type stainless acid-resistant steel body, has the general intergranular corrosion resistance and good corrosion resistance and cold stamping performance, on the acid such as nitric acid oxidation has a strong corrosion resistance, and most of the organic acid in alkaline solution and inorganic acid also has certain corrosion resistance.
This steel is suitable for manufacturing deep-drawing forming parts, acid pipes, acid storage containers, etc.
304H has good corrosion resistance and welding performance, and good thermal strength.
304H is mainly used for large boiler superheater, reheater, steam pipe, heat exchanger of petrochemical industry and other corrosion-resistant parts
4, 304 stainless steel tubing, corrosion resistant performance - specializes in "wenzhou" 304 stainless steel seamless tube manufacturer/tianjin 316 stainless steel industrial pipe price/guangdong # 304 l stainless steel seamless pipe company in cold phosphoric acid, nitric acid and other inorganic acid, organic acids, many salt and alkali solution, sea water, steam, wet air, and a series of petroleum products in the high corrosion resistance, the sulfuric acid, hydrochloric acid, hydrofluoric acid, chlorine, bromine, iodine, concentration is greater than 5-60 thermal phosphoric acid, acetic acid and oxalic acid, chromic acid, boiling molten caustic potash, sodium carbonate and other chemical stability.Intergranular corrosion, the 950-1100 ℃.Heated air cooling or water cooling solid fusion processing, won't produce corrosion between crystals, but after 650 ℃ or 730 ℃ sensitization treatment will produce intercrystalline corrosion, especially in the 650 degrees of sensitizing treatment especially serious.