New Client Taiwan – E United Group for stainless steel pipe fittings
As our company's stainless steel pipe fittings production technology is more and more mature, it has been increasingly recognized by customers around the world. We just received an enquiry from Taiwan's largest stainless steel manufacturer (E United Group), who expressed their intention to purchase stainless steel pipe fittings from our company.
The letters as follow :
Dear Bain,
Our company belongs to the largest stainless steel manufacturing group in Taiwan – E United Group. Currently, we have requirement of stainless steel pipe fitting as per the attached list. Please kindly offer your FOB price, indicating necessary delivery conditions as packing method, packing quantity, loading quantity per container, lead time, as well as payment term.
Look forward to receiving from you.
Thanks and best regards,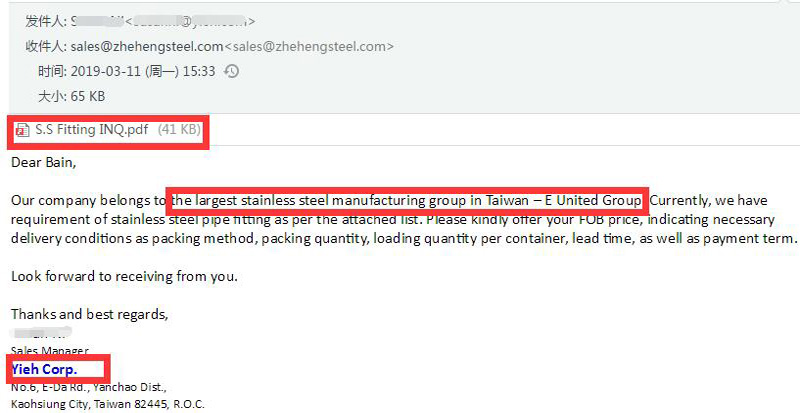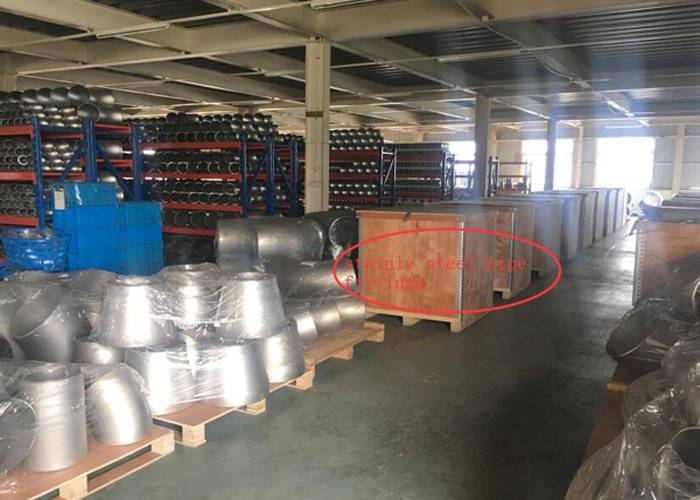 The above is the official content of the inquiry. After the negotiation between the two parties, "E United Group" decided to inspect the actual production site of our company and basically determined the cooperation intention. If you want to know more about stainless steel pipe fittings please visit our website. https://www.zhstainlesspipe.com/
Previous: >> Supply stainless steel tube to Malaysia Regaltech (M) sdn bhd
Next: >> What are the heavy wall stainless steel tubing sizes?