Benefits of Seamless Steel Pipe
Steel pipes are appearing everywhere and it can be found underground within industrial buildings, laboratories, residential and commercial walls, etc. This pipe helps to transmit fluids such as water, natural gas, and waste and air products. It undergoes three manufacturing process and forms the seamless steel pipes.
At first, the seamless steel pipes are produced using extrusion mold.Then it goes for casting method. Here the molten steel is poured into the casting mold.
Strength under loads
Because of this thing, pressure calculations can be easily done. This is the main advantage of using seamless steel pipe as compared with other welded pipe products.
Increased Pressure Ratings
The greater advantage of using seamless steel pipe is the increase in its pressure ratings. The weakest pipe in this pipe is that welded seam when the steel pipe undergoes welding and rolling process. This pipe doesn't have the seam, so the tensile strength is uniform around the pipe.
Uniform Shape
It takes the true roundness of the circle because of the continuous extrusion of the alloy. The reputed seamless steel pipes supplier supplies the material fulfilling all these requirements and delivers it to their clients. This steel while processing it maintains the round cross-section which is more important during installation in various applications.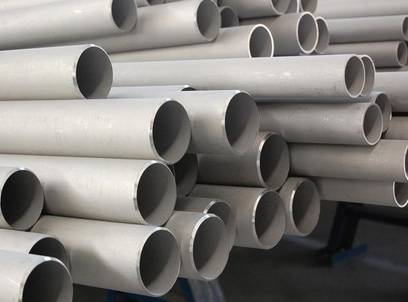 Previous: >> November Latest Top 10 Organic Competitors for Stainless Steel Pipe China
Next: >> The Specifications of Stainless Steel Seamless Pipe at Zhehengsteel