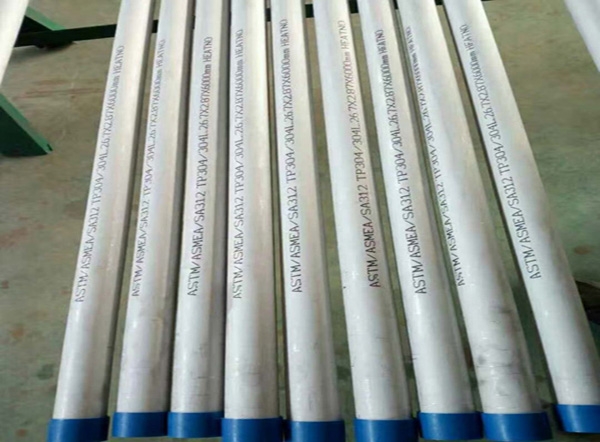 TP321 stainless steel high temperature tube for chemical plant
zheheng steel specialized in manufacturer of 321 stainless steel pipe ,321 stainless steel pipe suppliers ,321 stainless steel pipe fittings , stainless steel pipe grade 321 , exporter ,supplier in china
Price:US $ 350 - 400 / Ton

asian TP321 stainless steel tube high temperature tube for chemical plant
zheheng steel is one incorporate of manufacturer, distributor ,consultant ,stockist company specialized in the area of stainless steel tube , TP 321 stainless steel tube ,cold draw stainless steel 321 tube ,pipe fittings ,nickel alloy and other stainless steel grade accessories,
The 321 stainless steel tube is ni-cr-ti austenitic stainless steel with abrasion resistance, high temperature resistance and creep resistance. It is used to make lining and conveying pipes for wear-resistant acid containers and wear-resistant equipment.
321 stainless steel tube characteristic
The Ti of 321 stainless steel pipe as a stabilizing element exists, but it is also a hot steel, in terms of high temperature is better than 316 l. 321 stainless steel pipe in different concentration and temperature of organic acid and inorganic acid, especially in oxidizing medium has good abrasion resistance, used in the manufacture of the lining of wear resistant acid containers and equipment and pipelines.

The 321 stainless steel is ni-cr-ti austenitic stainless steel. Its performance is very similar to that of 304.The formation of chromium carbide was effectively controlled by the addition of metal titanium.
The Stress Rupture performance and Creep Resistance of 321 stainless steel are better than that of 304 stainless steel.Suitable for welding components used at high temperature.
321 stainless steel tube specification / dimensions / size / standard / steel grade / material
Name

321 Stainless Steel Tube

Standard

ASTM,GB,JIS,DIN,EN,AISI

Other Material Grade

TP201 TP304/304L TP316/316L TP347 TP347H TP321 TP321H TP310 TP310S

TP410 TP410S TP403

S31803/S32205 S32750 S32760

Outer Diameter

Seamless tube:6mm--610mm

Welded tube :single slit(Φ8mm-Φ630mm); girth(Φ630mm-Φ3000mm),

Thickness

Seamless tube:0.6mm - 30mm

Welded tube: single slit(0.5mm-25mm);girth(3mm-45mm)

Length

2-10 m or as customers' request

Tolerance

Acording to the Standard.

Surface

180G, 320G, 400G Satin / Hairline

400G, 500G, 600G or 800G Mirror finish

Application

Petrochemical industry, chemical fertilizer industry, oil refining industry, oil and gas industry,

light industry and food industry, pulp and paper industry, energy and environmental indu
Country we export to :
Jamaica ,Japan ,Jordan ,Kazakhstan ,
Kenya ,Kiribati ,Korea, North ,Korea, South ,Kuwait ,Kyrgyzstan ,
Product show and packing: