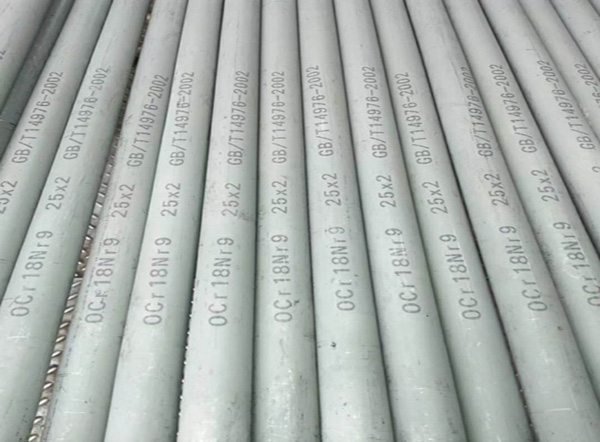 TP 317 L Seamless stainless steel tubing
1. Grade: TP317 L Seamless stainless steel tubing high quality price per kg lowest
2. Size: O.D.: 6–610mm,(1/8"--24") W.T: 1mm–50mm(sch5s-schxxs)
3, Certification: ABS,DNV,GL,BV,PED 97/23/EC,AD2000-WO,GOST9941-81,CCS,TS,CNNC,ISO9001-2008,ISO 14001-2004
Price:US $ 350 - 450 / Tons

supply TP 317L Seamless stainless steel tubing high quality price per kg lowest
ZHEHENG STEEL is A professional manufacture of high quality 317 stainless steel tubing , mainly engaged in all kinds of long, thin wall, thick wall or large diameter stainless steel pipe or special purposes such as stainless steel pipe (seamless) manufacture, the ZHEHENG STEEL, stainless steel pipe has passed the eu PED, ISO, TUV, SGS, BV, pressure equipment directive, national a-level special equipment manufacturing license, Lloyd's quality system certification.The products are mainly used in petrochemical engineering, biological engineering, heat exchangers, Marine pipelines, mechanical shaft roller manufacturing industries.
317 stainless steel tubing production specification :

Standard

300series

OD

14mm*16mm-90mm*103mm or as your requirement

WT

0.15mm - 30mm or as your requirement

Length

2.5m-- 8m or as customers' request

a) Outer Diameter: /- 0.2mm

Tolerance

b) Thickness: /- 0.02mm

c) Length: /- 5mm

Surface

180G, 320G, 400G Satin / Hairline,Mirror finish..

Packing:

Export sea worthy package

Delivery:

Within 30 days after receiving 30%T/T of deposit or L/C

MOQ:

1Metric Ton/Metric Tons

Price terms:

FOB, CFR, CIF

Payment terms:

T/T, L/C

Application

Stainless Steel hexagonal pipe applies to architectural decoration, luxury doors, elevators decorating, metal tank shell, ship building...

Quality control:

a)Mill Test Certificate is supplied with shipment.
b)Third party inspection is highly welcomed.

Advantage

a) Strong processing and warehousing service
b) Stock available
c) Strict quality control
seamless 317 stainless steel tubing: chemical composition
carbon (C)≤ 0.030 , manganese (Mn) ≤ 2.00 , nickel (Ni) 11.0 ~ 15.0, silicon (Si) ≤ 1.00 , phosphorus (P) ≤ 0.045 , sulfur (S) ≤ 0.030 , chromium (Cr) 18.0 ~ 20.0, molybdenum (Mo) 3.0 ~ 4.0
Mechanical properties,
317L mechanical properties: YS (Mpa) ≥176,TS (Mpa) ≥ 480,EL (%) ≥ 40, and Hv ≤ 200.
applicationed :
The seamless 317 stainless stee tubing has good seawater resistance and SCC resistance compared with 316L, which is used for Chemical ships, Chemical products, reactors and other Chemical equipment requiring high corrosion resistance.
317l material description ;
317L(00Cr19Ni13Mo3, SUS317L) alloys are austenitic stainless steel based on molybdenum.It is more resistant to chemical corrosion than conventional chrome-nickel austenitic stainless steel, such as 304 alloy.In addition, compared with conventional stainless steel, 317L alloy has higher ductility, anti-stress corrosion performance, compressive strength and high temperature resistance.It is a low carbon grade or L grade, which has resistance to sensitization during welding and during heat treatment. . www.zhstainlesspipe.com
our product show and package: