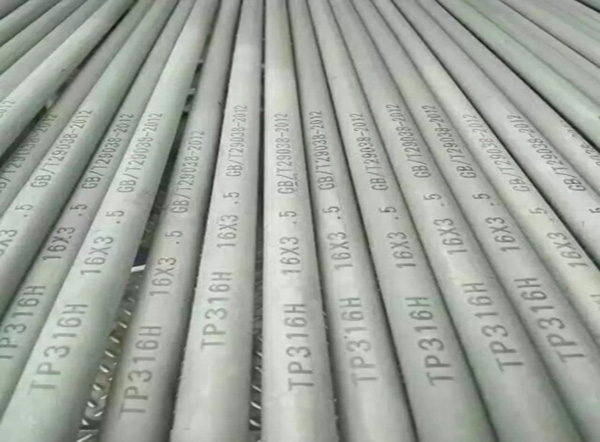 super stainless TP904L Seamless steel pipe tube
904L super austenitic stainless steel tube belongs to low carbon, high nickel, molybdenum austenitic stainless steel with rust resistance and acid resistance.Has the very good activation - passivation shift ability, excellent corrosion resistance, in the oxidizing acid such as sulfuric acid, acetic acid, formic acid, phosphoric acid have good corrosion resistance
Price:US $ 450 - 800 / Ton

super stainless TP904L Seamless steel pipe tube making / bending / cutting machine
904L super austenitic stainless steel tube belongs to low carbon, high nickel, molybdenum austenitic stainless steel with rust resistance and acid resistance.Has the very good activation - passivation shift ability, excellent corrosion resistance, in the oxidizing acid such as sulfuric acid, acetic acid, formic acid, phosphoric acid have good corrosion resistance, in neutral chlorine ion medium has the very good pitting resistance, at the same time has good resistance to crevice corrosion and stress corrosion resistance.Used in various concentration of sulfuric acid under 70 ℃, under ordinary conditions of any concentration, temperature resistance of acetic acid and formic acid and acetic acid in mixed acid corrosion resistance is very good also
904L seamless stainless steel pipe &tube performance
Density: 8.0g/cm3.Its tensile strength: its b ≥ 520Mpa.The extend rate: ≥ 35%.Corrosion resistance of 904L stainless steel:
Since the 904L carbon content is very low (up to 0.020%), no carbide will be precipitated under normal heat treatment and welding.This eliminates the risk of intercrystalline corrosion that occurs after heat treatment and welding in general.Because of the high chrome-nickel molybdenum content and the addition of copper elements, 904L can be passivated even in reductive environments such as sulfuric acid and formic acid.High nickel content also results in low corrosion rate in active state.
The temperature of 904L can reach up to 40 degrees Celsius in pure sulfuric acid within a concentration range of 0~98%.The corrosion resistance of pure phosphoric acid in the range of 0~85% concentration is very good.In industrial phosphoric acid produced by wet process, impurities have a strong influence on corrosion resistance.Of all kinds of phosphoric acid, 904L is more resistant to corrosion than ordinary stainless steel.In strongly oxidized nitric acid, 904L has lower corrosion resistance than high alloying steel without molybdenum.In hydrochloric acid, 904L is used only at low concentrations of 1-2%.In this concentration range.The corrosion resistance of 904L is better than that of conventional stainless steel.
904L steel has high resistance to spot corrosion.It also has good resistance to crack corrosion in chloride solution.The high nickel content of 904L reduces the corrosion rate at pit and crack.Ordinary austenitic stainless steel when temperature is higher than 60 degrees Celsius, in a rich chloride environment sensitive to stress corrosion may be, by improving the nickel content of stainless steel, can reduce the sensitization.Due to the high nickel content, 904L has high anti-stress corrosion cracking ability in the environment of chloride solution, concentrated hydroxide solution and hydrogen sulfide enrichment.
Main components
20Cr-24Ni-4.3Mo-1.5Cu
steel grade and standard: UNS N08904, DIN1.4539, ASTM A240 (new standard classifies it as stainless steel series, original standard ASME sb-625 classifies it as nickel-base alloy series), SUS890L.
904 Seamless Stainless steel pipe &tubes specification / dimensions / size / standard / steel grade / material
Standard:AISI,EN,JIS,GB,ASTM,ect.
Grade :304, 304L,309S,310S,316,316L,317,317L,321,347H,2205,904,904L
Technology :2B
Size :OD:9-130mm, Thickness:0.4-4mm,Length:4-14m ,or as requested.
Application :Deroration,Machine,Industry,Shipping industry,architecture and so on.
Packing :wooden pallet,standard export packing or as demands.
Quality :we can offer the certification of chemercal and mechanical property
Payment :L/C,T/T,Weatern Union
Country we export to :
Malta ,Marshall Islands ,Mauritania ,Mauritius ,
Mexico ,Micronesia ,Moldova ,Monaco ,Mongolia ,Montenegro ,
Morocco ,Mozambique ,Myanmar ,
Product show and packing:
904l stainless steel tube ,904l stainless steel pipe