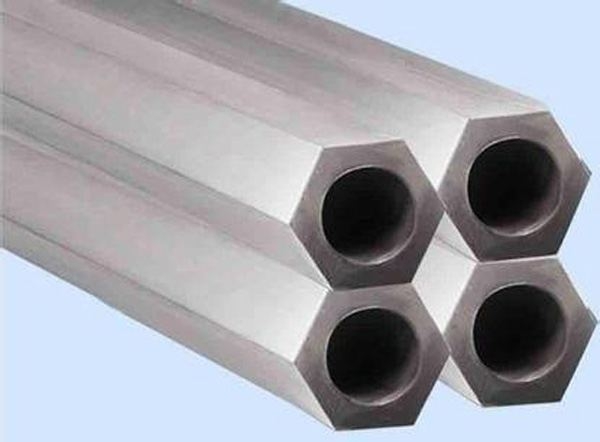 stainless steel hexagonal shape steel piping
zheheng steel is one incorporate of manufacturer, distributor ,consultant ,stockist company specialized in the area of hexagonal shape steel pipe tube , pipe fittings ,nickel alloy and other stainless steel grade accessories
Price:US $ 280 - 420 / Ton

stainless steel hexagonal shape steel pipe tube
zheheng steel is one incorporate of manufacturer, distributor ,consultant ,stockist company specialized in the area of hexagonal shape steel pipe tube , pipe fittings ,nickel alloy and other stainless steel grade accessories

Seamless Stainless steel pipe specification / dimensions / size / standard / steel grade / material
Material :304 316 etc
Steel Grade Material :Stainless Steel or according to customers' require.
Production Technology :Cold Drawn with mandrel and die, with the tubes drawing, the mandre with a turning tool to make the ID of the tubes shaping a rib as desgined.
Section Shape Section Shape
Sizes :According to Customers' Drawing and Design.
Application :For Agriculture motor applications, for Agricultural Machines,for motorcycles, for guns pipe, for machine engineering etc.
Country we export to :
Jamaica ,Japan ,Jordan ,Kazakhstan ,
Kenya ,Kiribati ,Korea, North ,Korea, South ,
Kuwait ,Kyrgyzstan ,
Standard Specification:
ASTM STANDARD
1,A 213/A 213M – 04 Standard Specification for Seamless Ferritic and Austenitic Alloy-Steel Boiler, Superheater, and Heat-Exchanger Tubes
2,A 249/A 249M – 01 Standard Specification for Welded Austenitic Steel Boiler, Superheater, HeatExchanger, and Condenser Tubes
3,A 269 – 08 Standard Specification for Seamless and Welded Austenitic Stainless Steel Tubing for General Service
4,A 270 – 98a Standard Specification for Seamless and Welded Austenitic Stainless Steel Sanitary Tubing
5,A 409/A 409M – 01 Standard Specification for Welded Large Diameter Austenitic Steel Pipe for Corrosive or High-Temperature Service
6,A 554 – 98 Standard Specification for Welded Stainless Steel Mechanical Tubing
7,A 778 – 01 Standard Specification for Welded, Unannealed Austenitic Stainless Steel Tubular Products
Product show and packing: