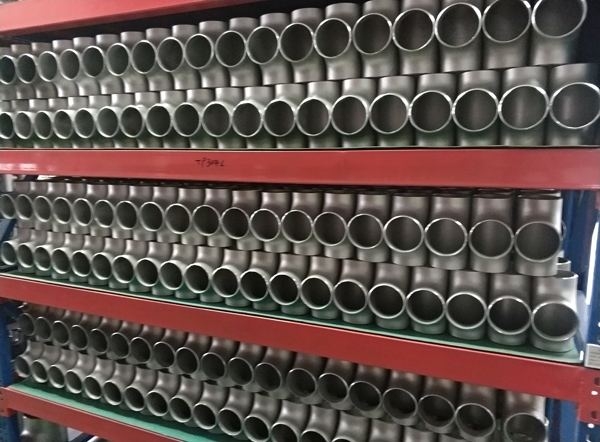 Stainless Steel 304 Pipe Fittings
Stainless Steel 304 Pipe Fittings Is A Kind Of Pipe Fittings, It Is Stainless Steel Material So Called Stainless Steel Pipe Fittings. China Professional Manufacturer, Supplier. ASME A403, B16.9.
Price:US $ 1 - 50/ Piece

High Quality 304 Stainless Steel Pipe Fittings at Affordable Price
Stainless steel 304 pipe fitting is a kind of pipe fittings, It is stainless steel material so called stainless steel pipe fittings, it includes: stainless steel elbow, stainless steel tee, cross stainless steel, stainless steel reducer, stainless steel pipe cap, etc., according to join method can be divided into the socket type stainless steel pipe fittings, flanges threaded 304 stainless steel pipe fittings, stainless steel pipes and welded stainless steel pipe fittings four classes.Stainless steel elbow for 304 pipe fitting turning;Flanges are used for connecting the pipe to the pipe,Main stainless steel materials: 304, 304 l, 316|, 316L
It is the best Material Test 304 standard for stainless steel grades and its derivative brand across the world. There are available for more chemical composition of 304 and concluded that the so-called derivative brands form some adjustments to the chemical composition of 304 as well as more products on it.
Carbon Content: You have to reduce and increase carbon content for steel 304 pipe fitting. Of course, the reducing carbon content can improve corrosion. It also used to manufacture large cross-section welding parts of meeting the requirement of mechanical strength. This process increases the more 304 steel and makes the austenite which more suitable for use the low-temperature environment non-magnetic parts than 304 steel.
Nitrogen Content: The effect of solid solution strengthening of the nitrogen and not significantly reduces the plasticity and toughness of steel with also resistance with the pitting and crevice corrosion for improved.
Copper Content: The best amount of Copper makes the austenite more stable with improving the corrosion resistance for reducing the medium and strength of steel hardening tendency of cold working with the more small deformation force and more suitable for cold upsetting, cold extrusion as fasteners or deep drawing, etc. It is the stainless steel 304 pipe fittings parts are sensitive to more intercrystalline corrosion after welding and this process is more mechanical strength, poor cutting performance, etc
Main properties of 304 steel:
1- Excellent corrosion resistance with rust and intercrystalline corrosion.
2- Excellent cold and hot processing with the forming performance.
3- Good performance at low temperature.
4- Good welding performance.
5- Easier to manufacture all different products such as tube, silk, ribbon, plate and many more.
our production range specification:
Stainless Steel:
ASTM A 403, WP304, 304L, 304H, 316, 316L, 316H, 316Ti, 312, 309, 310, 347, 904L etc
Grade:WPS/WPW 304, 304L, 304H, 316, 316L, 316Ti, 310, 310S, 321, 321H, 317, 347, 347H
Carbon Steel:ASTM A 234 WPB
Grade:WPB/WPBW, (IBR/Non IBR)
Alloy Steel :ASTM A 234, Gr. WP1, WP11, WP22, WP5, WP9, WP91, (IBR/Non IBR)
Duplex Stainless Steel :
Other Grades:
2507, 2205, 2304, 153MA, 253MA, 309, 904L, 2595MO.
Nickel Alloys :
Monel 400 & 500, Inconel 600 & 625, Incolloy 800, 825, Hastelloy 904Nickel, Cupro Nickel, Titanium, Duplex, Super Duplex, etc.
Nickel Other Grade :
ASTM / ASME SB 564 UNS 2200 ( NICKEL 200 ) , UNS 4400 (MONEL 400 ) , , UNS 8825 INCONEL (825) , UNS 6600 (INCONEL 600 ) , UNS 6601 ( INCONEL 601 ) , UNS 6625 (INCONEL 625) , UNS 10276 ( HASTELLOY C 276 )
ASTM / ASME SB 160 UNS 2201 (NICKEL 201 )
ASTM / ASME SB 472 UNS 8020 ( ALLOY 20 / 20 CB 3 )
Copper Alloys :
Aluminium, Copper, Brass & Gunmetal
Types :
Elbow, Tee, Reducer, Return Bends, Stub-Ends, Cap, Colla, Cross, Insert, etc.
Size :
1/8"NB TO 48"NB. (seamless & welded)
Wall thickness :
sch. 5s to sch.xxs
Type :
450 , 900 & 1800 Elbow & equal Tee & Un Equal Tee, Short & Long Neck Stubend, Concentric & Eccentric Reducers, Pipe End Caps, Cross etc.
Dimension :
ANSI B16.9, MSS SP-43
Size :
1/8"NB TO 48"NB. (seamless & welded)
1/4''NB-24'' NB ( seamless )
1/4''Nb-48'' NB(ERW)
products show :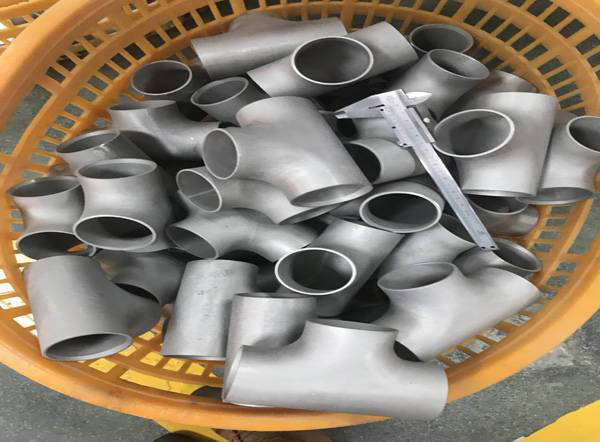 stainless steel elbow
stainless steel pipe fitting reducer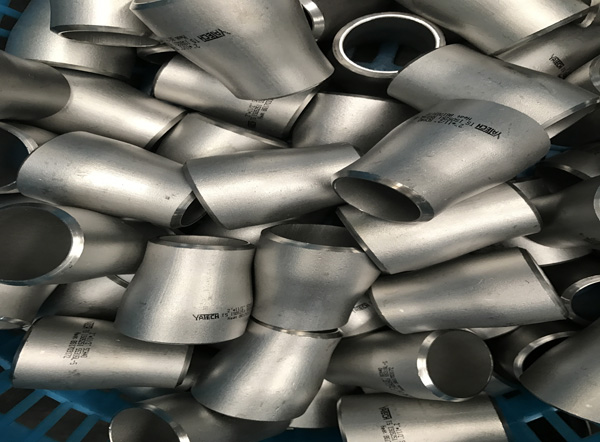 packing for fittings (pallet)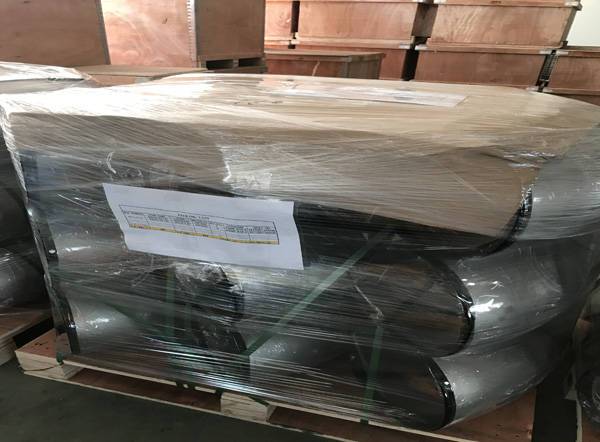 wooden box packing for small size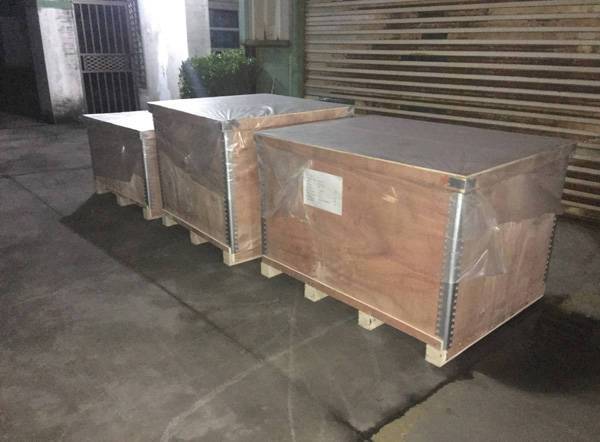 container loading