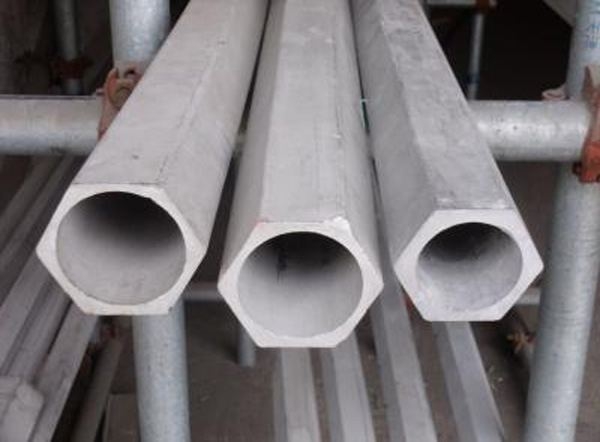 seamless stainless steel hexagonal pipe
Stainless steel hexagonal pipe is made of stainless steel as the raw material of hexagonal (hexagonal steel pipe) also known as stainless steel special-shaped steel pipe, among which octagonal pipe, diamond pipe, oval pipe and other shapes
Price:US $ 270 - 400 / Ton

Stainless steel hexagonal pipe is made of stainless steel as the raw material of hexagonal (hexagonal steel pipe) also known as stainless steel special-shaped steel pipe, among which octagonal pipe, diamond pipe, oval pipe and other shapes
Stainless steel hexagon pipe is also known as stainless steel special-shaped steel pipe
Special points: no rust corrosion and good intercrystalline corrosion resistance
ratio: better than 200 series stainless steel materials
zheheng steel is a professional manufacturer of stainless steel pipe, stainless steel seamless pipe, stainless steel hexagonal pipe, stainless steel bar, stainless steel grinding rod large steel mill.The company is located in the science and technology industrial park of dai nan town, xinghua city, jiangsu province
The products are made of 201, 202, 301, 304, 304L, 321, 316L, 310S (2520), 2205, 2507, 2014, 2035, 630, 631, 904L, 409L, 430, 431, 0cr13-4cr13 and other special specifications.
Products are widely used in petroleum, chemical, chemical fiber, metallurgy, medicine, machinery, paper, insulation refrigeration, mechanical equipment, electric power, water conservancy, construction, environmental protection, boiler heat exchangers and other industries, by the users of all ages
Dual sub - product series: spot complete non - calibration
Stainless steel pipe: stainless steel seamless pipe, stainless steel welded pipe.
Stainless steel rod: stainless steel rod, light circle, square rod, hexagonal rod, etc.
Stainless steel section: stainless steel Angle steel, stainless steel flat steel, stainless steel channel steel, stainless steel i-steel, etc.