Request quotation for stainless steel pipe fittings
Recently, we got some quotes of stainless steel pipe fittings and nickel alloy seamless tubes from clients. Below are the details:
1. Request for quotation S/S 304 Elbow Outside Dia 51 * Inside Dia 48 6 pcs
2. Need Nickel alloy seamless tubes
1 ID PIPE 310X47X600-UNSN07740 QTY 8 PCS as per TDG 121 REV 05
2 ID PIPE 310X47X5000-UNSN07740 Qty 4 Pcs TDG 121 REV 05
Tolerances ID:+3.18 MM/-0 MM
WALL THK:+20% /-0 MM
LENGTH: +15 MM / -0
3. Hello Sir/Madam, We are really interested to purchase your company's products for on-going projects at hand urgently. Kindly send us your company prices list with catalog and also payment terms to proceed with our order immediately.
(1) Kindly send FOB prices and Ex-work,
(2) Inform Expected time of Delivery?
(3) Payment term? (T/T or L/C preferred)
Your urgent feedback will highly appreciated
4. Greetings, We found your products interesting. We are interested in placing an order now with your company and we will make more purchases if your prices are competitive. Please kindly advice your current catalog and the corresponding quotations/price list. Looking forward to your productive response.
5. Looking for 36" diameter Stainless Steel weld on pipe end caps and 40 feet of schedule 30 or schedule 40 pipe. Please email me a quote. Thank you.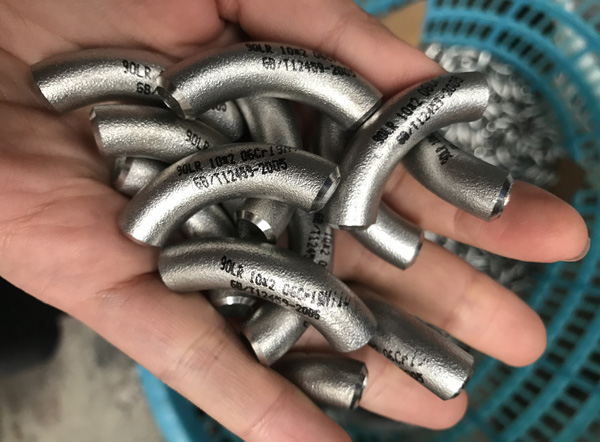 "Zheheng steel Group" is one incorporate of Manufacturer, Exporter, Consultant, Stockist company specialized in the area of stainless steel tubing, stainless steel pipe fittings, Flanges and other stainless steel grade accessories. It is one-stop-shop company, our team have more than 20 years experience in stainless steel field, especially in heat exchanger tubing and large diameter pipes with ultra-long, ultra-thin, ultra-thick or ultra-large various and some special-purpose projects.
Please feel freel to cotact us:
IMPORT & EXPORT SALES
Wenzhou zheheng steel industry .,ltd
Tel: +86-577-86655372
Cell phone: +8615858820108
Skype: shenbain
Email: [email protected]
Previous: >> Inquiry of stainless steel pipe and fittings from clients
Next: >> Inquiry of stainless steel seamless pipe from Egypt