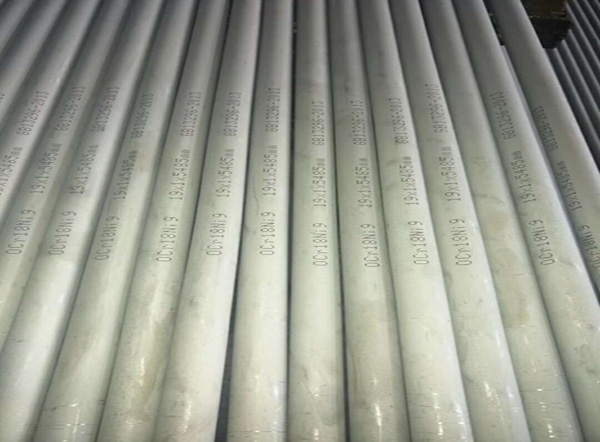 hastelloy c276 nickel alloy pipe
Hastelloy alloy is a general term for the commercial brand name of nickel base corrosion resistant alloy produced by American Hastelloy alloy international.It includes Hastelloy b-2 and Hastelloy c-4. c276
Price:US $200 - 250/ Ton

China Factory nickel alloy pipe manufacturer hastelloy c276
Zheheng steel is one incorporate of manufacturer, distributor ,consultant ,stockist company specialized in the area of hastelloy c276 pipe.nickel alloy pipe , pipe fittings ,nickel alloy and other stainless steel grade accessories
hastelloy alloy steel pipe&tubes specification / dimensions / size / standard / steel grade / material description:
| | |
| --- | --- |
| AME | China supplier ASTM B514 Factory direct super nickel alloy c276 pipe / tube price |
| STANDARD | ASTM B514,ASTM B515,ASTM B516,ASTM B517,ASTM B704 |
| CERTIFICATION | IOS9001:2015,ISO/TS 16949:2009 |
| Outer Diameter | 6.0-89.0mm |
| Wall thickness | 0.3-3.0mm |
| Grade | INCOLOY840,INCOLOY800,INCOLOY825,HASTELLOY C276,BT840Mo,BT800Mo |
| Application | Heating Elements,Chemical Equipment |
| MOQ | 500KGS |
| Delivery time | Winthin 25 days after receiving deposit |
| Payment term | T/T,L/C |
| Supply ability | 80tons per month |
| Packing | Export standard package with polywood case or ISPM 15 stamped |
define:
Hastelloy alloy is a general term for the commercial brand name of nickel base corrosion resistant alloy produced by American Hastelloy alloy international.It includes Hastelloy b-2 and Hastelloy c-4.
The hashtag includes the following brands:
HASTELLOY b-2 ni-mo alloy, with excellent corrosion resistance HASTELLOY b-3 b-2 upgrade in reducing environment, has excellent corrosion resistance to any temperature and concentration of hydrochloric acid.
HASTELLOY c-4 has good thermal stability and good toughness and corrosion resistance at 650-1040 degrees Celsius.
HASTELLOY C - 22 uniform corrosion resistance in oxidizing medium capacity is better than and C - 276 - C - 4, excellent resistance to local corrosion ability HASTELLOY C - 276 for oxidizing and reducing corrosion medium has good resistance, excellent ability to resist stress corrosion.HASTELLOY c-2000 alloy with the most comprehensive corrosion resistance has excellent uniform corrosion resistance in oxidation and reduction environments.
HASTELLOY g-35 g-30 upgrades, corrosion resistance and thermal stability of better HASTELLOY g-30 high chromium nickel base alloys, in phosphoric acid and other strongly oxidized acid mixtures.
HASTELLOY X comprehensive high strength, oxidation resistance and easy processing characteristics of each of these brands have specific chemical composition, mechanical properties, moreover, cannot treat as the same said hartz alloy what features.