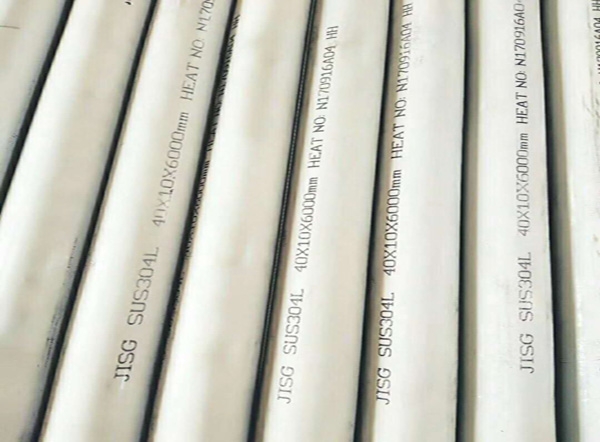 B622 N10276 Hastelloy C276 alloy steel pipe
Hastelloy C-276 has excellent resistance to localized corrosion, stress corrosion cracking, and to both oxidizing and reducing media, thus making it suitable for a wide variety of chemical process environments, including ferric and cupric chlorides
Price:US $ 225 - 250 / Ton

DIN 17744,B622 N10276 Hastelloy C276 alloy steel pipe
Features:
Hastelloy C-276 has excellent resistance to localized corrosion, stress corrosion cracking, and to both oxidizing and reducing media, thus making it suitable for a wide variety of chemical process environments, including ferric and cupric chlorides, hot contaminated media (organic and inorganic), formic and acetic acids, seawater and brine solutions. It is one of the few materials that withstands the corrosive effects of wet chlorine gas, hypochlorite and chlorine dioxide.
Applications:
Chemical processing, waste treatment, pollution control, pulp and paper production, and marine engineering.
Note:
Hastelloy is a registered trademark of Haynes International, Inc.
Seamless Hastelloy C276 steel pipe&tubes specification / dimensions / size / standard / steel grade / material
| | |
| --- | --- |
| STANDARD | ASTM B514,ASTM B515,ASTM B516,ASTM B517,ASTM B704 |
| CERTIFICATION | IOS9001:2015,ISO/TS 16949:2009 |
| Outer Diameter | 6.0-89.0mm |
| Wall thickness | 0.3-3.0mm |
| Grade | INCOLOY840,INCOLOY800,INCOLOY825,HASTELLOY C276,BT840Mo,BT800Mo |
| Application | Heating Elements,Chemical Equipment |
| MOQ | 500KGS |
| Delivery time | Winthin 25 days after receiving deposit |
Hastelloy C-276 Chemical composition
Alloy

%

Ni

Cr

Mo

Fe

W

Co

C

Mn

Si

V

P

S

C

Min.

balance

14.5

15

4

3

Max.

16.5

17

7

4.5

2.5

0.08

1

1

0.35

0.04

0.03

C276

Min.

balance

14.5

15

4

3

Max.

16.5

17

7

4.5

2.5

0.01

1

0.08

0.35

0.04

0.03
Hastelloy C-276 Physical properties
| | |
| --- | --- |
| Density | 8.9 g/cm³ |
| Melting point | 1325-1370 °C |

Hastelloy C-276 Alloy m inimum mechanical properties in the room temperature
Alloy state

Tensile strength
Rm N/mm²

Yield strength

R P0. 2N/mm²

Elongation
A 5 %

C /C276

690

283

40