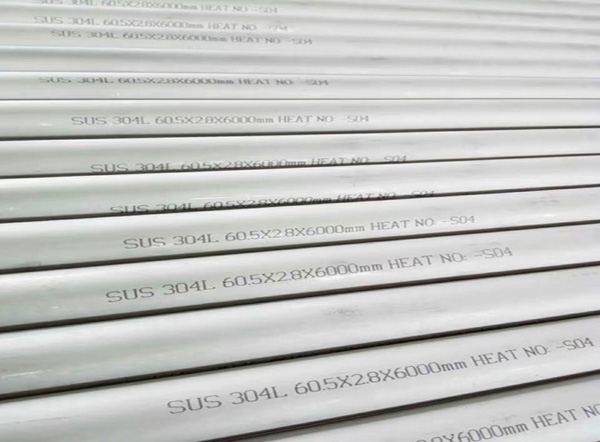 austenitic stainless steel seamless tubing for general service
stainless steel seamless tubing are widely used in petrochemical, oil field, hydrogen sulfide, shale gas, coal chemical industry, Marine engineering, shipbuilding, boiler, heat exchanger, aerospace
Price:US $ 260 - 400 / Ton

austenitic stainless steel seamless tubing for general service
Zheheng steel has a long history of developing and manufacturing austenitic seamless stainless steel tubing products for more than 30 countries worldwide.Professional production stainless steel seamless steel tubing, duplex steel pipe, high temperature (nickel base) alloy, austenitic, super stainless steel series of steel pipe, pipe fittings, round steel, flange and other products.
austenitic seamless stainless steel tubing are widely used in petrochemical, oil field, hydrogen sulfide, shale gas, coal chemical industry, Marine engineering, shipbuilding, boiler, heat exchanger, aerospace, environmental protection equipment, machinery processing, urea fertilizer, refrigeration, nuclear power, new energy, high temperature and low temperature resistance, corrosion resistance, etc.The high quality steel pipe and pipe fittings produced by our company have served many world top 500 enterprises, various shipyards, Marine industry, solar energy and silicon industry, environmental protection equipment and other famous enterprises for many years.
Seamless Stainless steel pipe &tubes specification / dimensions / size / standard / steel grade / material
Standard :ASTM213/ASME SA213, ASTM A249/ASME SA249, ASTM A268/ASME SA268, ASTM A688, ASTM A789, ASME SA789, ASTM A269, ASME SA269, ASTM A803, ASTM B163/ ASME SB163, ASTM B165/ASME SB165, ASTM B167/ ASME SB167, ASTM B338/ASME SB338, ASTM B704/ASME B704, EN10216-5, DIN17175, DIN17459, DIN28179, DIN28180, DIN28181, GOST 11017, JIS G3455, JIS G3462, JIS G3463, JIS H4631...

Material :TP304L(SS304L), TP304(SS304), TP304LN(SS304LN), TP310S(SS310S), TP316L(SS316L), TP316(SS316), TP316LN(SS316LN), TP317L(SS317L), TP321(SS321), TP347(SS347), N08904(904L), S31805(ALLOY 253MA/F45), S31254(ALLOY 254SMo), TP410(SS410), TP430(SS430), TP439(SS 439), S44400, N10276(QA C276), N06455, N06600(NCF600), N06635(QA625), N04400(QA400), TI GR2, T5, T9, T11, T91, 1.4307, 1.4306, 1.4842, 1.4404, 1.4436, 1.4438, 1.4541, 1.4550, 1.4539, 1.4935, 1.4547, 1.4006, 1.4016, 1.4510, 1.4521, 2.4819, 2.4610, 2.4856, 2.4360, 3.7035, etc.
Our seamless stainless steel tubing are regular export to :
Pakistan ,
Palau ,
Palestinian State (proposed) ,
Panama ,
Papua New Guinea ,
Paraguay ,
Peru ,
Philippines ,
Poland ,
Portugal ,
Product show and packing: