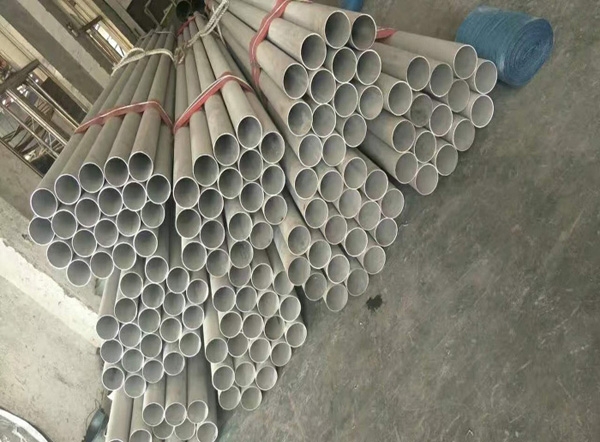 ASTM A554 316l stainless steel pipe Mechanical Tubing
ASTM A554-88a/ASME SA554 WELDED and SEAMLESS STAINLESS STEEL MECHANICAL TUBING
Price:US $550- 1500/ Ton

ASTM A554 316l stainless steel pipe Mechanical Tubing

Stainless steel seamless pipe performance:

(1) the plastic.Martensite stainless steel has no difficulty in perforating when it is a single austenite tissue at high temperature, but its perforation performance is reduced when there is biphasic tissue.Tube billet heating temperature is 1130 ~ 1160 ℃ temperature (center), furnace temperature should be less than 900 ℃, the tail finishing temperature should be higher than the critical transition temperature, low carbon is not lower than 850 ℃, high carbon does not exceed 925 ℃.Martensite stainless steel with the increase of carbon content, the strength and hardness of steel increased, the plasticity decreased, when cold drawing should be as far as possible use the core rod pull out, because after empty drawing easy to burst.

(2) deformation resistance.Austenitic and martensitic stainless steel has high deformation resistance, work hardening tendency, and high temperature recrystallization is slow, so should pay special attention to when this kind of steel equipment and motor skills.Low carbon stainless steel with ferrite or semi-ferrite has the same deformation resistance as ordinary carbon steel.

(3) the spread.The width of stainless steel is larger (transverse deformation), and martensite stainless steel is 1.3 times wider than carbon steel.Austenitic stainless steel is 1.35 ~ 1.5 times, ferrite stainless steel is 1.55 ~ 1.6 times.Therefore, attention should be paid to control the transverse deformation when the diagonal rolling perforation, and a smaller ellipticity should be taken.Cold, hot-rolled tube groove ovality be larger, and should take the way of the small deformation, in order to avoid earing, etc, in the absence of tension reducing mill (see no tension reducing pipe) stainless steel pipe wall thickening is larger, at the same time, reducing mill groove ovality shall take a bigger one.

(4) sensitivity to stress.Ferritic stainless steel is characterized by brittleness at room temperature, high sensitivity to stress in cold machining, low sensitivity to stress during hot rolling, and water quenching after rolling.Martensite stainless steel is sensitive to crack, so it should not be cooled too fast after hot rolling.Austenitic stainless steel is less sensitive to crack and can be quenched by water after hot rolling.

(5) thermal conductivity.The thermal conductivity of stainless steel is poor at low temperature, and the linear expansion coefficient is greater than that of carbon steel.In order to ensure the heating quality should be taken to low temperature (< 800 ℃) slow heating.

(6) oxidation resistance.As stainless steel has anti-oxidation property, the heating is less to the oxidized iron sheet.However, the oxide sheet contains chromium and nickel oxides and is very dense.HF+HNO3 is commonly used for acid pickling or combined pickling with alkali monoacid.

(7) bond tendency.When ferrite, austenite and austenite stainless steel are rolled, the surface quality of steel tube is decreased.Cast iron rollers used in hot rolling mill (such as sizing and reducing mill) can reduce roll sticking.It is also important to use cooling water properly to cool roll.,
Referenced Documents
ASTM Standards :
A 370 Test Methods and Definitions for Mechanical Testing of Steel Products
2 E 30 Test Methods for Chemical Analysis of Steel, Cast Iron, Open-Hearth Iron, and Wrought Iron
3E 59 Method of Sampling Steel and Iron for Determination of Chemical Composition
our product packing: