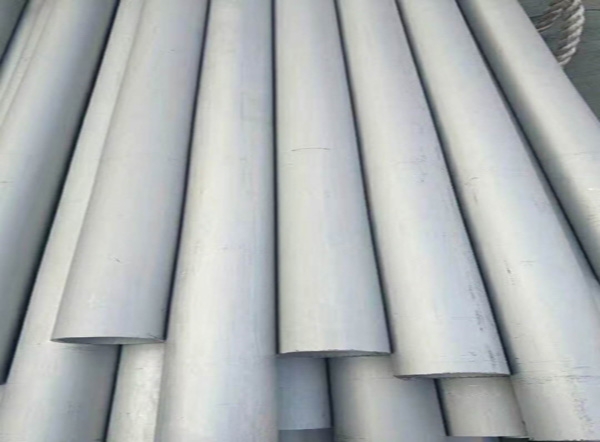 ASTM A511 cold roll Seamless Stainless Steel Tubing
zheheng steel deal with ASTM A511 Seamless Stainless Steel pipes ,we are strictly according to standard GB,JIS,GOST,EN, DIN ,high quality products always
Price:US $ 290 - 400 / Ton

Number and representation of steel
International chemical element symbol and domestic symbol are used to represent chemical composition, and Arabic letters are used to represent the content of chemical composition: for example, China, Russia, 12CrNi3A

A series of steel series or Numbers represented by fixed digit Numbers.For example, USA, Japan, 300 series, 400 series, 200 series;
The Latin letters and order are used to form a sequence number indicating only the purpose.Our numbering rules
Theta is expressed in terms of element notation
(2) use, Chinese pinyin, open hearth steel: P, rimmed steel: F, composed of steel: B, class A steel: A, T8:8, GCr15: ball bearing alloy steel, spring steel, such as 20 crmnti 60 simn, pieces (with A few per C content) of stainless steel, alloy tool steel (with A few parts per thousand) C content, such as:1Cr18Ni9 thousandth (i.e. 0.1%C), no rust C less than 0.08% (e.g. 0Cr18Ni9), ultra-low carbon C less than 0.03% (e.g.Among them:
The austenitic stainless steel seamless tubing , for example, is labeled 201, 304, 316 and 310 in some of the more common austenitic stainless steels.
Stainless steel Serials of 400 series of stainless steel materials used to represent the substances and markov shapes.
Torque stainless steel is 430 and 446, martensitic stainless steel is 410, 420 and 440C, biphase (austenite-ferrite),
Waste stainless steel, precipitation hardening stainless steel and high alloys with iron content of less than 50% are usually named after patent names or trademarks.4).Standard classification and classification 4-1 classification:
GB, the national standard, and YB, the local standard for enterprises
International advanced level Domestic advanced level GB1220-84 stainless steel bars (level I) GB4241-84 stainless welded plate garden (H) GB4356-84 stainless welded plate garden (level I) GB1270-80 stainless steel tubing (level I) GB12771-91 stainless welded pipe (Y) GB3280-84 stainless pipes (level I) GB4237-84 stainless hot plate (level I) GB4239-91 stainless cold zone (I)
product show: