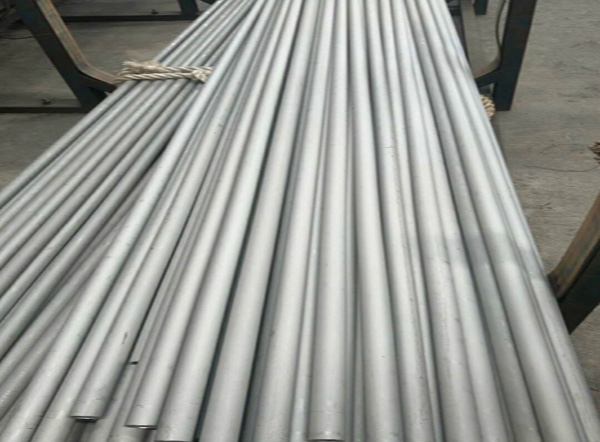 A790 S32750 SAF2507 duplex stainless steel pipe
The S32750 is an American steel grade, a two-phase stainless steel with the general composition: 25cr-7ni-3.7 mo-0.3 N, corresponding to China's 00Cr25Ni7Mo4N
Price:US $250 - 450/ Ton

A790 S32750 SAF2507 duplex stainless steel pipe
The S32750 is an American steel grade, a two-phase stainless steel with the general composition: 25cr-7ni-3.7 mo-0.3 N, corresponding to China's 00Cr25Ni7Mo4N
S32750 - is a kind of ferrite austenite (two-phase) stainless steel, it has integrated many ferritic steel and austenitic steel is the most beneficial properties, because the steel chromium and molybdenum content is very high, so has excellent resistance to corrosion, crevice corrosion and uniform corrosion. Two-way microstructure ensures that the steel has the ability of high resistance to stress corrosion cracking, and the mechanical strength is high.
application of duplex stainless steel pipe:
It is used for heat exchangers and condenser and devices for oil refining, chemical fertilizer, paper making, petroleum, OEM, etc.
Duplex stainless steel mainly represents the brand name
DSS can be generally divided into four categories
Low alloy - representative brand: UNS S32304 (23cr-4ni-0.1n)
Medium alloy - representative plate no. : UNS S31803 (22cr-5ni-3mo-0.1 N)

High alloy type - representative label: UNS S32550 (22cr-6ni-3mo-2cu-0.2n)
Super duplex stainless steel - standard plate: UNS S32750 (25cr-7ni-3.7 mo-0.3 N)
Low alloy UNS S32304 does not contain molybdenum and can replace AISI304 or 316 in stress corrosion resistance.

Medium alloy: the corrosion resistance of UNS S31803 is between AISI316L and 6%Mo+N austenitic stainless steel.
High alloy: 25%Cr, molybdenum nitrogen, some copper and tungsten. The corrosion resistance of this kind of steel is higher than 22%Cr duplex stainless steel
Super duplex stainless steel type: high molybdenum and nitrogen, some also contain tungsten and copper, also applies to harsh medium conditions, has a good corrosion resistance and mechanical performance, can be compared with super austenitic stainless steel.