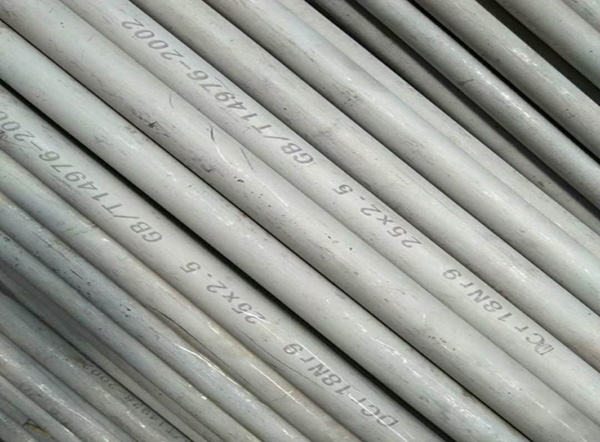 347 steel grade stainless steel pipes for power plant
ZHEHENG STEEL is one incorporate of manufacturer, distributor ,consultant ,stockist company specialized in the area of 347 stainless steel pipes , pipe fittings ,nickel alloy and other stainless steel grade accessories
Price:US $ 350 - 450 / Ton

347 steel grade stainless steel pipes for power plant
Product description:
347 stainless steel pipe: 18% chromium, 11% nickel
347 tantalum plus niobium, mainly used for welding parts at high temperature
The stainless steel pipe =0Cr18Ni11Nb contains Nb, which can improve the resistance to intercrystalline corrosion.Reduce the thickness of the material.As a structural strength unit.

347 stainless steel pipe heat treatment: solid solution treatment (980-1150 ℃) cold fast
Mechanical properties of austenitic steel treated with solid solution of 347 stainless steel pipes (GB/ t4237-92)
Hardness test: HBS less than 187, HRB less than 90, HV less than 200

347 stainless steel pipe chemical composition: C 0.08 or less, Si 1.00 or less, Mn 2.00 or less, P acuities were 0.035, S 0.030 or less, Ni = 9 ~ 13, Cr = 17.00 ~ 19.00, Nb 5 * C % or more
In air or chemical corrosion resistant to corrosion medium of a kind of high alloy steel, stainless steel is a beautiful surface and corrosion resistant performance is good, need not after surface treatment, such as color of plating and the surface of the stainless steel inherent performance, used in a variety of steel a, often called stainless steel.The typical performance is 13 chrome steel, 18-8 chrome nickel steel and other high alloy steel.

From a metallographic point of view, because stainless steel contains chromium, the surface of the formation of a very thin chromium film, this membrane separation and the intrusion of oxygen in the steel corrosion resistance.

To maintain the inherent corrosion resistance of stainless steel, steel must contain more than 12% chromium.
Seamless Stainless steel pipe specification / dimensions / size / standard / steel grade / material
Standard :ASTM 312
Material :347
Surface :sand blast,
Thickness :0.5~80mm
Outer Diameter :6 - 1250 mm
Length:5800mm,6000mm,etc
Package :Standard export package,suit for all kinds of transport,or as required.
Type of 347 seamless stainless steel pipes
a312 tp347 ,
a347 stainless steel ,
aisi 347 ,
alloy 347 ,
astm 347 ,
astm a347 ,
Product show and packing: