India end user inquiry to us for Stainless Steel Seamless Pipes
Yesterday, an Indian end-user who did vacuum systems found us to purchase a batch of stainless steel seamless pipes. The specific requirements are as follows.
Product: Stainless Steel Seamless Pipes
Description: We are the manufacturers of Vacuum pumping systems. The requirement is for Stainless steel tubing as per ISO 1127(Series 1) with wall thickness of 1.6 mm. The sizes required with tube OD are :
1. 13.5 mm
2. 17.2 mm
3. 21.3 mm
4. 26.9 mm
5. 33.7 mm
6. 42.4 mm
7. 48.3 mm
8. 60.3 mm
9. 76.1 mm
10. 88.9 mm
11. 114.3 mm
My annual consumption for the complete range for a year is approximately 30-35tonne.
We are the end user for the pipes. We are the largest manufacture vacuum systems and Boosters for chemicals and pharmaceutical industries in INDIA. The tubes to be used as interconnection between the pumps using ANSI B16.5#150 flanges for conection.
Tubes compliance with ISO 1127(SERIES 1)
Please provide the techno-commercial offer for the same.
You can contact me by email
Quantity: 30-35tonne.
Trade Terms: FOB
Buyer Location: India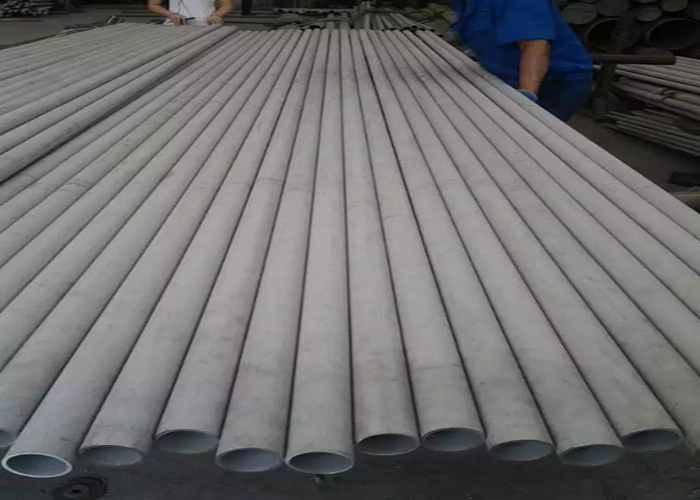 Zheheng steel is a professional manufacturer of stainless steel seamless pipe, duplex stainless steel pipe and stainless steel pipe fittings. The company's warehouse has a stock of more than 600 tons per year, and can provide customers with a variety of stainless steel pipe welding, drilling, bending, polishing, lathe processing and other ancillary services. Zhide Steel has passed the EU PED Pressure Equipment Directive, the National Class A Special Equipment Production License, and the British Lloyd's Quality System Certification.
The company's stainless steel pipe products are widely used in petrochemical, oil well oilfield, solar polysilicon, marine engineering, shipbuilding, boiler heat exchanger, aerospace, environmental protection equipment, mechanical processing, automotive, pharmaceutical and food, hydropower, nuclear power, urea fertilizer, refrigeration, new Energy equipment and other fields.
Previous: >> What are the heavy wall stainless steel tubing sizes?
Next: >> Quotes of stainless steel seamless pipe from Canada